Unless you've never seen an episode of "The Daily Show" in your life, you probably know that Jon Stewart has a love/hate relationship with Glenn Beck, and by love/hate we mean that he loves to hate him. That's why we were really surprised to see who was quoted on the cover of the paperback version of Glenn Beck's "Arguing With Idiots."
There it is: one of Stewart's better slams against Beck, with a terrible review by Time to boot. Does Beck not understand sarcasm? Or is this HIS idea of a joke? While we try to figure that out, go ahead and laugh at the fact that someone at Beck's publishing company might be getting canned. (Via The Live Feed)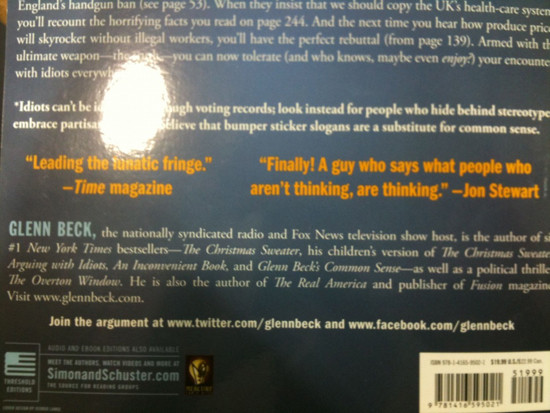 SUBSCRIBE AND FOLLOW
Get top stories and blog posts emailed to me each day. Newsletters may offer personalized content or advertisements.
Learn more