Kim Kardashian Shows Off Her Curves In Milan (PHOTOS)
Kim Kardashian is still in Europe, where she has posed in a London phone booth, eaten ice cream in Paris and Capri, and bought a $30,000 purse.
The shopping trips and photo ops continue in Milan:
"shopping in Milan today" Kim tweeted Monday with the photo below.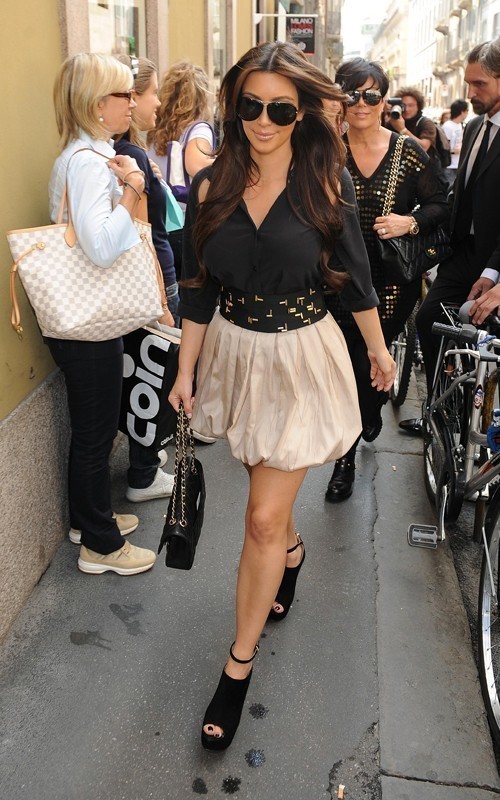 "Heading to the E! cocktail party earlier tonight with my mom in Milan!" she tweeted that evening.