*Scroll down for photos and some awesome old-school video*
While vacationing on a yacht off the Italian coast with boyfriend Vladislav Doronin and friends Leonardo DiCaprio, Bar Refaeli and other types of people who vacation on yachts off the Italian coast, Naomi Campbell sat down for a conversation with gallerist Tony Shafrazi for Interview magazine.
Naturally, she talked about her tantrums ("Listen, I make many mistakes. Many mistakes. I'm not a perfect human being") and blood diamonds ("I felt like I was on trial myself"), but we were most interested in her reminiscences about her close friendship with the earliest supermodels--Linda, Christy, Cindy, Stephanie, Claudia, Helena, and Carla--with whom she was very close. See below for our favorite bits. Read the rest at Interview.com.
On the camaraderie among supermodels:
We were very supportive of one another, my group of girls, and I don't think that happens so much nowadays. We were all doing shows in each country, working nonstop, but it didn't matter, because we enjoyed being together. We would all have our rooms next to one another--it was like a dorm on tour. Even if we were always in fittings until one or two o'clock in the morning, we didn't care, because we felt like we were part of something. We used to shoot all night in Paris--couture with Patrick Demarchelier. There's only one of each couture dress, and they have to go around to every magazine, so we'd be waiting--sometimes for hours--for a dress to arrive. But as long as we had good music, nobody said they were tired. Nobody cared.
On Carla Bruni:
SHAFRAZI: ....It's interesting that you've stayed friends with so many of the girls you came up with, including Carla Bruni, who is now the first lady of France. I know that you had dinner a couple of weeks ago with her and her husband, President [Nicolas] Sarkozy. What was that like?

CAMPBELL: I don't like to discuss private events or matters, because, naturally, I respect people's privacy, but I've always loved Carla. She's an amazing woman. She has always been a great friend to me--and a great confidante. She's always had this elegance about her, as far back as I can remember. We travel a lot, so we don't get a chance to see each other that often, but we do try to stay in touch whenever possible.

SHAFRAZI: What was your impression after seeing them together?

CAMPBELL: I love the way that President Sarkozy speaks about Carla. It's wonderful to see someone speak about their wife with such love, admiration, and pride.
Christy had said to me, "You know, why don't you come and be my roommate?" I went back home and moved to New York later that year to live with Christy. We lived downtown, in SoHo. Honestly, for me it was a blessing to have a friend like Christy. I was so indebted to her for so many things. You know, when I was younger there were certain designers who hadn't used models of color in their shows, and Christy and Linda said to them, "If you don't take Naomi, then you don't get us." My friends and comrades stuck up for me--and that doesn't happen in fashion. I will never forget that. I don't forget what people do. No matter how many years go by, I always remember.
Here's a look back at how tight-knit those gals were. See Naomi dance with Kate Moss, Janice Dickinson, Karen Mulder, Carla Bruni and Claudia Schiffer at Stephanie Seymour's 1995 bachelorette party:
Images courtesy of Interview Magazine.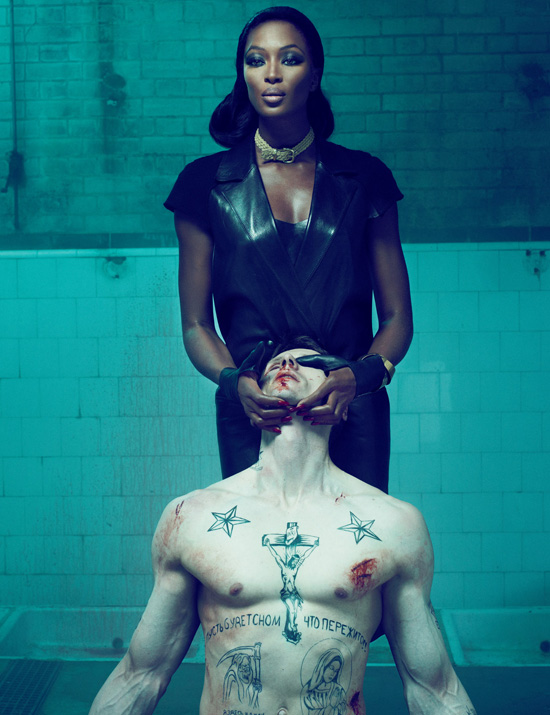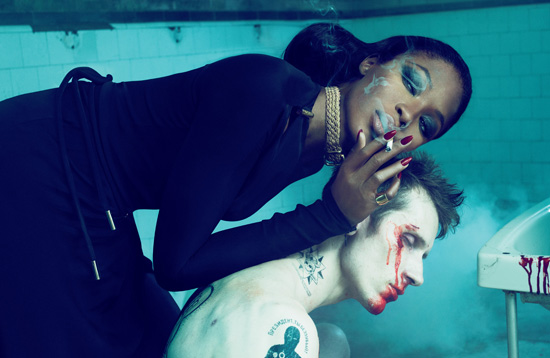 SUBSCRIBE TO & FOLLOW LIFESTYLE
HuffPost Lifestyle is a daily newsletter that will make you happier and healthier — one email at a time. Learn more