America's Funniest 'World's Largest' Roadside Attractions (PHOTOS)
There's something uniquely American about wanting to lay claim to the WORLD'S LARGEST. No matter what an object is, we want to see a gigantic version of it. A mainstay of long family road trips, signs directing to "The World's Largest!" to motorists who need to take a break after spending twelve hours on the road is pure Americana. Here are some of our favorite super-sized objects littered along our country's highways. Take a look, and don't forget to vote for your favorite ridiculously huge object!
Have you seen a hilarious 'World's Largest' roadside attraction? Submit it below by uploading a photo and adding a caption with the location!
Submit A 'World's Largest' Attraction
Find a photo, click 'add a slide,' then upload your photo and add a caption!
Rubber Stamp -Cleveland, OH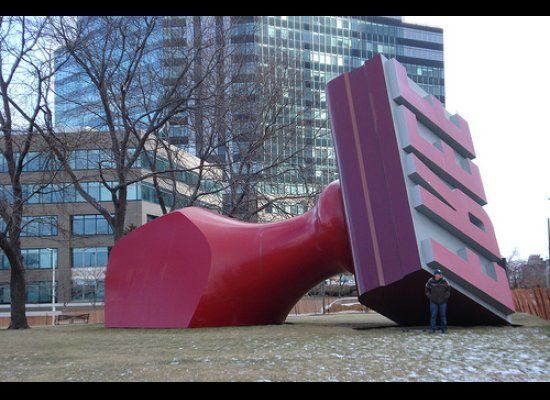 Total comments:
133
|
Post a Comment
This is the biggest?
Impressive!