Arizona Tornado 2010: Rare Twisters Hit Flagstaff Area (PHOTOS, VIDEO)
At least four tornadoes swept through northern Arizona on Wednesday, causing extensive destruction (scroll down for photos).
The twisters are rare for the region and startled residents. Homes and cars were damaged, and various communities are still recovering from the storm, with a string of power outages today, per ABC-15.
"Running through the house, all the Kansas movies go through your head telling you: 'Move to the basement,'" one resident, Breanna Hunt, told the Associated Press. "But we don't have a basement."
The first of the series of tornadoes hit around 5:30 on Wednesday outside of Flagstaff, local media outlet KTAR reports. In a later tornado, 28 cars on a freight train were derailed.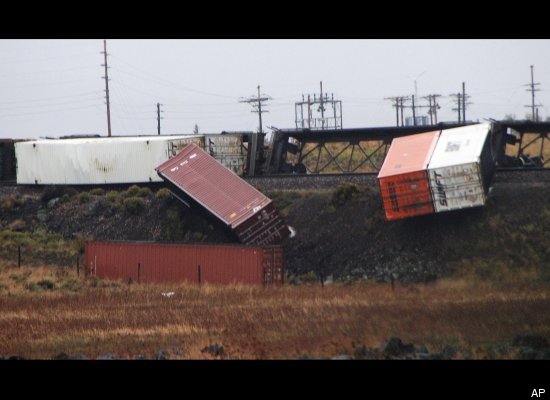 Total comments:
0
|
Post a Comment
Reuters has more photos of the damage here.