Baptiste Giabiconi Previews Song 'Showtime' On French TV (VIDEO)
We first reported that male model and Karl Lagerfeld muse Baptiste Giabiconi was working on an album in March, and his first single, called "Showtime" is about ready to drop. Baptiste was on French television two weeks ago where he was introduced as "being not only very, very beautiful, but also having talent," a compliment à la française, if we've ever heard one. Baptiste told the host he is indeed recording a full album and the single would come out in a few weeks (like, now?!).
The panel then listened to an excerpt in awkward French news show fashion. We kind of got into it, but we're with Refinery29 on this one...it does sound a bit like Ke$ha.
WATCH:
The single's cover: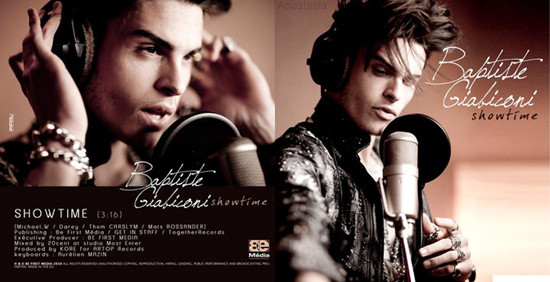 Baptiste at the Chanel show last week: