Coming Out Stories: HuffPost Readers Share Their Experiences (PHOTOS)
To celebrate LGBT History Month, we invited you to share your own coming out stories on National Coming Out Day 2010 (Oct. 11).
We received hundreds of submissions -- some heartbreaking, some heartwarming, some downright hilarious, but all affirming the imperative to "come out" against hate and celebrate those who fearlessly embrace who they are.
You can peruse the full collection of coming out stories here, but we've highlighted some of the best below. Thanks to all the members of the HuffPost community who had the courage to share.
PHOTOS: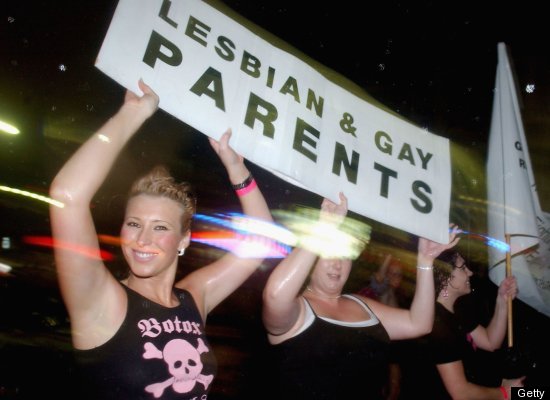 JustJoy7

said on 17 Sunday 2010 pm31 12:51 pm:


Parents who kick their child out because they are gay are parents that think being gay is a choice. They kick the kid out and are in denial because they can't grasp that THEY made the child. The child did not put in an order to be gay. Being gay really is the way one is born; however, there are those who choose the gay life because they want to. For those, it really is THEIR choice. My feeling is that there are FAR MORE people who are gay and hide it because of society. That is validated by the number of people who are either exposed or just ease out. As my avatar portrays, being gay is WORLDWIDE. Make no mistake, that is true. I am a mother and grandmother and loved as if I were a piece of crystal by my partner of many years who is 24 years my junior. I came out late and instantly squared my shoulders and looked family and friends in the eye and told them. I am too adult to have done it any other way. Not a single person rejected my. I guess I am blessed.
Total comments:
50
|
Post a Comment