Maverick Carter, LeBron James' manager, has been accused of holding a 19-year-old woman against her will and stealing an expensive piece of jewelery, according to TMZ.
It was reported that VaNeisha Robinson filed a lawsuit against Carter, claiming that he lured her into his home, using James as bait, only to ambush her with eight or nine people and kept her there until she gave up a a $10,000 pendant.
According to the report, Robinson claimed she bought the pendant for $5 at a garage sale in 2005. However, Carter reportedly said the pendant was stolen from him three years ago and didn't know where it went until he saw Robinson selling it on eBay.
Robinson wants the pendant back and more than $50,000 in damages, claiming that she was false imprisoned and robbed.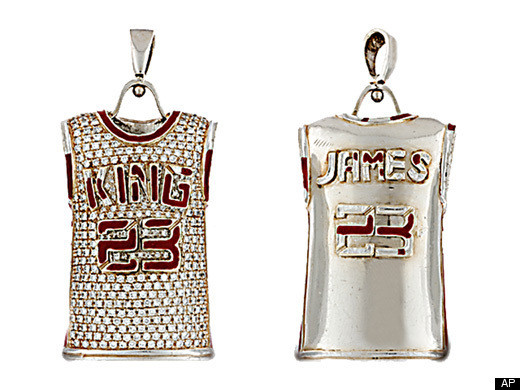 SUBSCRIBE TO & FOLLOW THE MORNING EMAIL
The Morning Email helps you start your workday with everything you need to know: breaking news, entertainment and a dash of fun. Learn more