Oversized Animals (PHOTOS)
Just as there are animals out there with adorable mini versions of themselves, there are also gigantic species that boggle the mind.
Some are innocuous, some are dangerous. All of them represent the upper limits of animal size.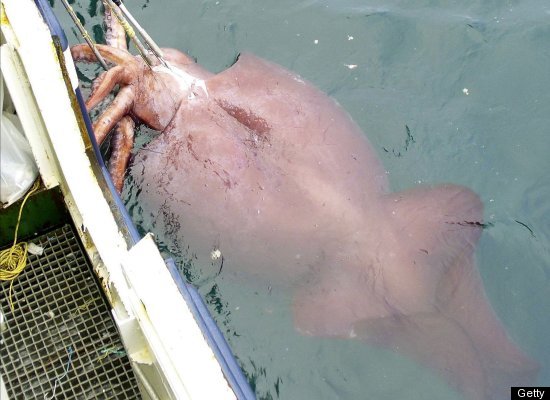 Roses

said on 23 Saturday 2010 pm31 6:03 pm:


Centipedes are the one insect that gives me shivers. They grow them big in Hawaii (about 7-10 inches, but they seem larger). Flying cockroaches and cane spiders are weird too.
Total comments:
257
|
Post a Comment
Pretty Normal
Way Too Big