Rush Limbaugh will appear on the cover of the upcoming issue of Newsweek.
Limbaugh touted the cover on his website Friday. The magazine ranked Limbaugh first on its "Power 50" list, which it said was a new ranking of the "highest-paid pundits and politicos" in the country. The cover also plugs an article, "Rush Limbaugh: Always Right," by Zev Chafets, who wrote a mostly laudatory book about Limbaugh earlier this year.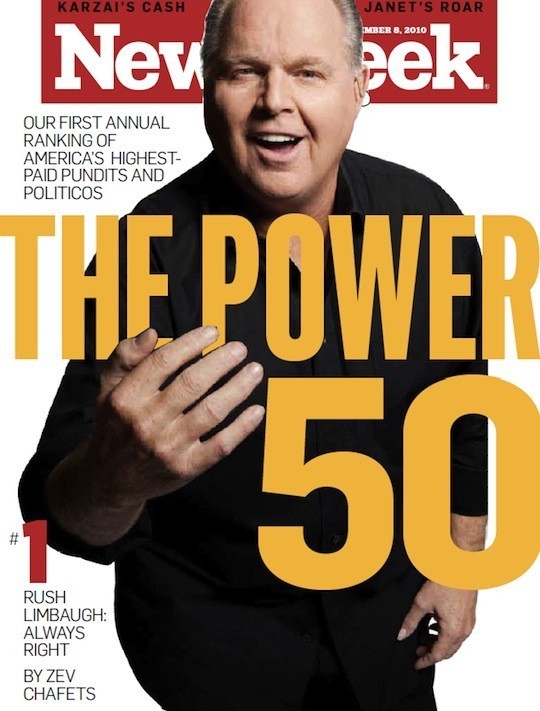 SUBSCRIBE AND FOLLOW
Get top stories and blog posts emailed to me each day. Newsletters may offer personalized content or advertisements.
Learn more