Karen Elson, Nobel-Prize Winners And Mad Men, All On KCRW's October Top Ten
From interviews with the creators of Mad Men and writers like Mario Vargas-LLosa, to live musical appearances on their Morning Becomes Eclectic music mix, KCRW showcases an incredible line up of music and arts. From up and coming musicians like Band of Horses, to contemporary classics, this is the place to tune into while stuck in Los Angeles traffic.
KCRW-Santa Monica is one of the leading Public radio stations in the country, providing cutting edge music and leading the cultural conversation. We'll be providing a Top Ten Mix of some of our best on-air and online features each month here on Huffington Post. (In fact, you can hear Huffington Post founder Arianna Huffington on KCRW's weekly political show, Left, Right & Center anytime online, and Fridays on air at 2:30 pm Pacific time.)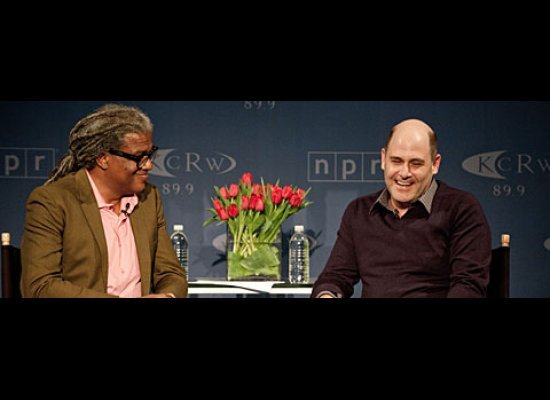 Total comments:
0
|
Post a Comment
I'd switch off
I'd listen!