10 Ancient Cave Dwellings You Can Visit (PHOTOS)
It's not every day that you run into a 700-year old home. In this country's Southwest, fascinating Pueblo and Anasazi cave dwellings have been well-preserved for centuries. Tourists can walk within the dwellings in some state parks, while other homes are too hard to reach (like Montezuma's Castle, set high in a mountain).
So head to national parks and museums to see these dwellings up close and learn about the mysterious peoples who called them home for years.
Have a favorite cave dwelling in the U.S.? Send us your photos!
Find a picture, click the participate button, add a title and upload your picture
Montezuma Castle, Arizona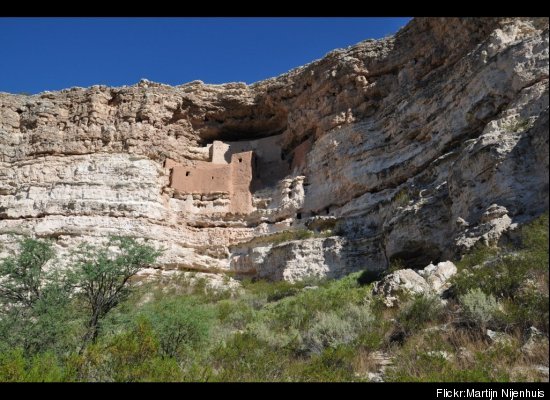 Total comments:
14
|
Post a Comment