Kate Middleton Engagement Ring: Diana's Former Ring Debuted By Future Princess (PHOTOS)
Kate Middleton, the future Princess Catherine, debuted her engagement ring at St. James's Palace in London on Tuesday. It's the same ring as Diana, Princess of Wales, wore in 1981. It cost £30,000 at the time and is made from 14 diamonds encircling a sapphire. Kate paired it with a royal blue dress by Issa.
*Predict what kind of wedding dress Kate Middleton will wear* and see a slideshow of Kate Middleton's style evolution.
Take a look at pictures of the ring and of the happy couple. Scroll down for some close-ups.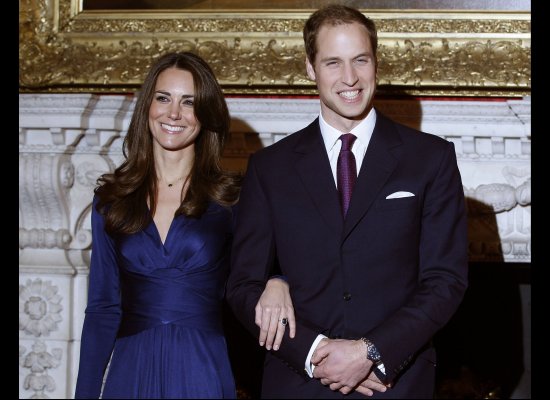 WorldGoneWild

said on 16 Tuesday 2010 pm30 4:24 pm:


You beat me to it plus I heard she didn't pursue a job outside her parents business for security reasons.
Total comments:
942
|
Post a Comment