Kristen Stewart and Robert Pattinson just finished shooting their honeymoon scene for 'Breaking Dawn' in Brazil and Popsugar has the photos.
Here's one pic and see the rest, including Kristen getting a piggy back ride from Robert and Robert's swim trunks slipping dangerously low, here.
PHOTO: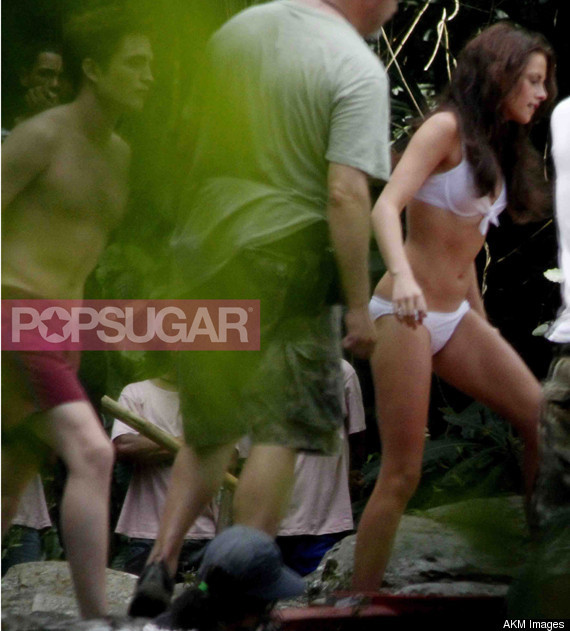 SUBSCRIBE AND FOLLOW
Get top stories and blog posts emailed to me each day. Newsletters may offer personalized content or advertisements.
Learn more