Spain's Princess Letizia stepped out to the "Francisco Cerecedo Awards" in Madrid on Wednesday night wrapped in a short-sleeved, gray fur coat. Before you go all PETA on her, we're guessing it's faux since we know she loves her some Zara and H&M.
She wore it with a black dress, beige peep-toe pumps, a bracelet and a clutch. We're also digging her pinned-back, curly 'do.
Take a look -- scroll down for some bigger pics -- and tell us what you think.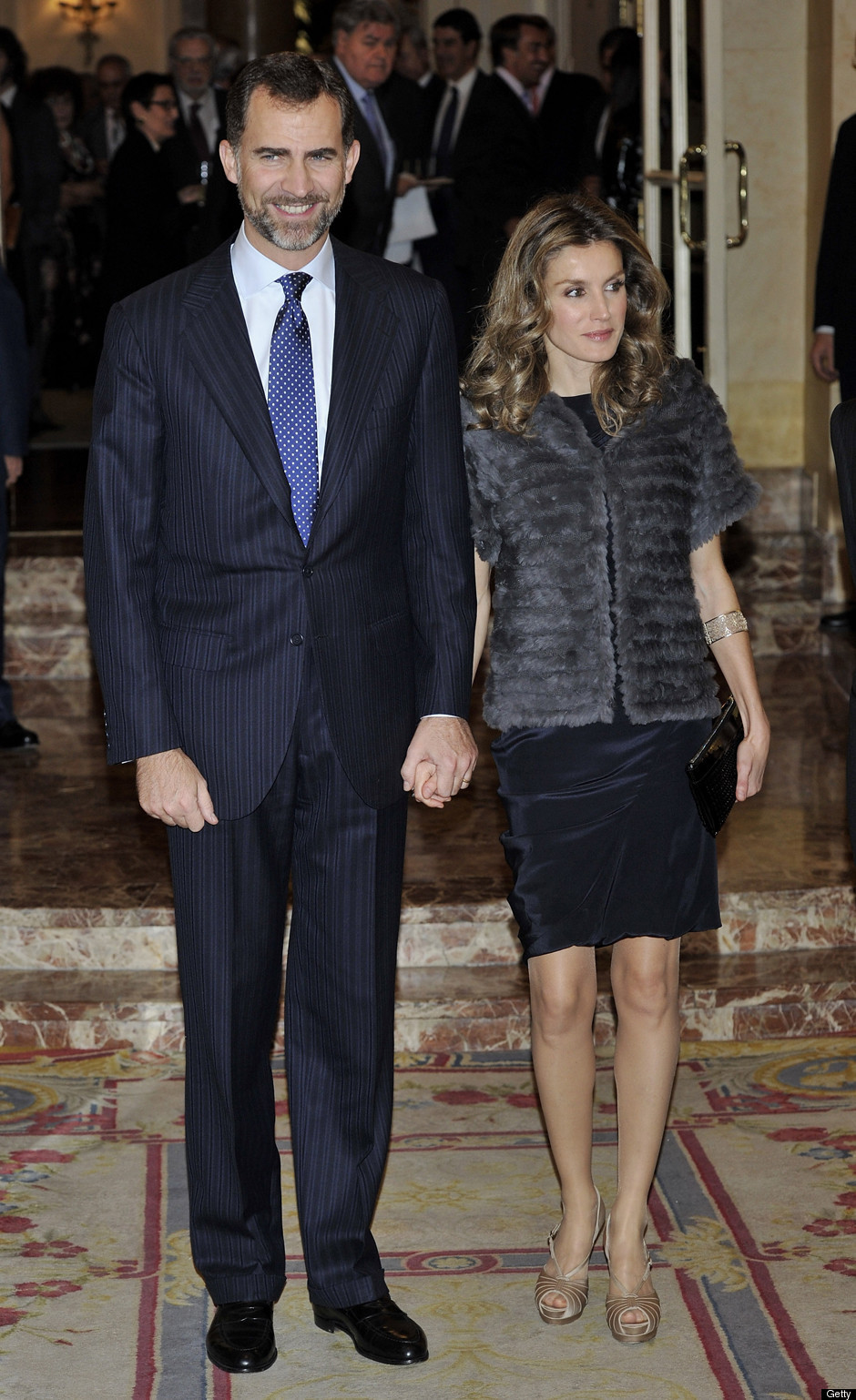 FOLLOW HUFFPOST