The Most Inappropriate Business Names Of All Time (PHOTOS)
When choosing a name for your new business, it's common to go with a family moniker or halfway decent pun in lieu of a boring or obvious name. Unfortunately (or fortunately?) this can lead to something totally inappropriate, whether it's unintentionally sexual, offensive or just downright disgusting. We at HuffPost Comedy love pointing out the hilariously inappropriate things in everyday life, from Halloween costumes to reality shows to vanity plates, so we had a lot of fun finding these inappropriate business names. Vote for the most ridiculous, and if you think you've got a good contender for the slideshow, share it with us below!
Have you seen a really inappropriate business name? Share it with us below!
Submit An Inappropriate Business Name
Fine a picture, click the "add a slide" button, add a caption and upload your picture!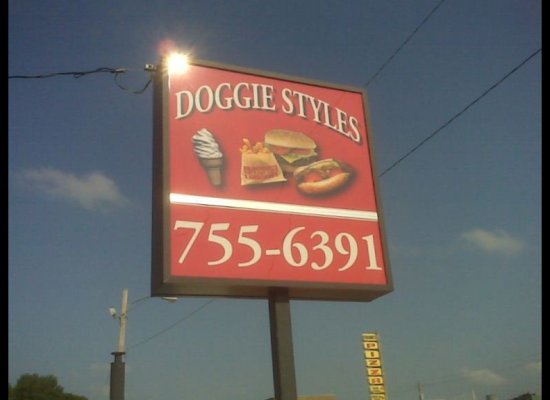 Total comments:
198
|
Post a Comment
This Inappropriate Business Name
Top 5 Inappropriate Business Names