27 Native American Heritage Sites (PHOTOS)
The history of the European settlement of North America and the fate of the indigenous people is a tragic one, which cannot be ignored at any national holiday. In recent years, however, the government has taken steps to acknowledge past grievances. One of these steps has been to commemorate ancient and existing Native American heritage sites as National Parks and Monuments.
All the sites on this list are of cultural or historical importance to different indigenous peoples. There are many, many more - a whole continent's worth - just as important and beautiful, but we hope this sampling will motivate you to learn more about the Native heritage of the United States.
Have you visited an important Native American Heritage Site that's not on the list? Send us pictures.
Find a picture, click the participate button, add a title and upload your picture
Hovenweep National Monument, Colorado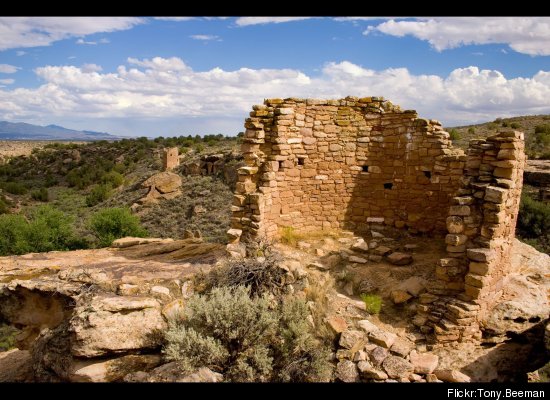 Total comments:
94
|
Post a Comment