Eva Longoria may be going through a tough divorce with NBA star Tony Parker, but she won't let that get in the way of having a good holiday season.
Showing off her legs in the newest edition of DIRECTV'S ACCESS Magazine for subscribers, the 'Desperate Housewives' star talks about her favorite family Christmas traditions.
"Every holiday we'll get together -- my aunts and sisters, all the women in the family -- and we'll do an assembly line of tamales," Longoria said (via OK! Magazine). "It's one of my favorite times of year."
Speaking of family, Eva also revealed a surprise relative: concert cellist Yo-Yo Ma. She doesn't, however, share his musical ability: "He's got all the talent," she says.
PHOTO: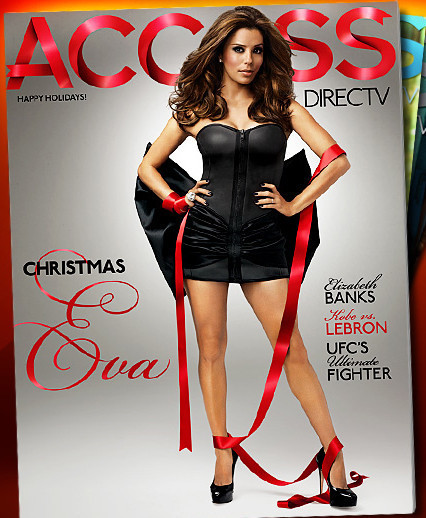 SUBSCRIBE TO & FOLLOW ENTERTAINMENT
THE spot for your favorite fan theories and the best Netflix recs. Learn more