The Funniest Signs At Sporting Events Ever (PHOTOS)
Sports fans can take their teams pretty seriously, and can display their fandom in some pretty outrageous ways. But it's always a treat to see signs with a sense of humor to break the tension during a game. Whether they're commenting on the way an athlete is playing or off-the-field drama that overshadows the game itself, or simply draw attention to the person holding it, we love a witty sign that makes a game more fun. Vote for the funniest!
Have you taken a photo of a really funny sign at a sporting event? Share it with us below!
Submit A Funny Sports Fan Sign
Find a picture, click the "add a slide" button, add a title and upload your picture!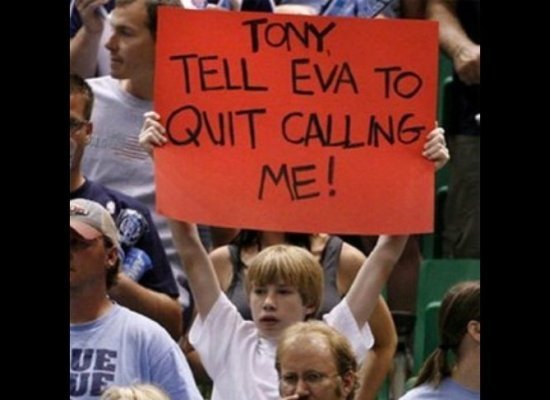 Total comments:
49
|
Post a Comment