Angelina Jolie's Sleeves-To-Gloves Dress: Hit Or Miss? (PHOTOS, POLL)
Angelina Jolie showed a little decolletage in Berlin on Tuesday at the European premiere of "The Tourist."
She was also totally prepared for the wintry weather in a long-sleeved, velvety-looking Versace dress that ended in gloves.
What do you think of her style statement?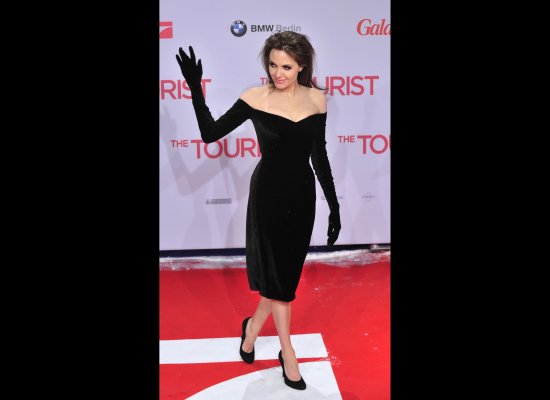 Puller58

said on 14 Tuesday 2010 pm31 7:40 pm:


She's got a Natasha Fatale thing going on. Where's Boris?
Total comments:
308
|
Post a Comment