13 Products Most Likely To Made By Child Or Forced Labor (PHOTOS)
Some of our most basic purchases are produced by children. Though hard data is scant, it's estimated that there are 115 million children worldwide in forced labor.
There are some 128 goods among the products that most commonly use child labor, according to newly updated data from the U.S. Department of Labor (DOL). The broad definition of exploitive labor by underage workers used by the DOL includes "slavery or practices similar to slavery, the sale or trafficking of children, debt bondage or serfdom; the forcible recruitment of children for use in armed conflict; the commercial sexual exploitation of children; the involvement of children in drug trafficking; and work that is likely to harm children's health, safety, or morals."
The vast majority of the explotiive labor done by children is in agriculture (60 percent), followed by services (26 percent), and industry (7 percent), according to the DOL. But some industries are definitely worse than others.
We sifted through the latest report from the DOL's "List Of Goods Produced By Child Labor or Forced Labor" to find some of the most common products that are manufactured or harvested using these deplorable practices. We ranked each product by the number of countries that use child or forced labor to produce each good. While this is not a scientific ranking, these products represent some of the industries and goods and that the government has identified as having the highest rates of child labor.
Check out the list below and find out which countries are the worst offenders: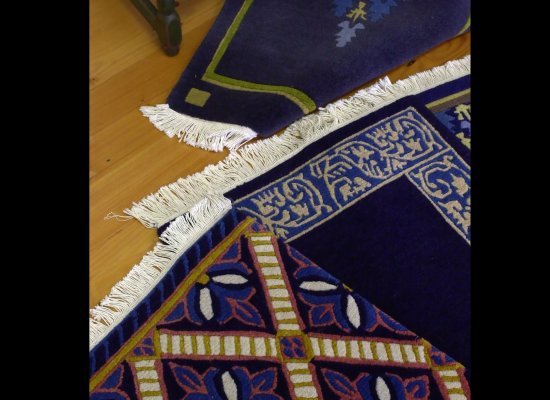 Debbie McPherson

said on 18 Saturday 2010 pm31 12:49 pm:


Athenas

I agree - we need to be promoting American made products everywhere so people can make that choice - even if it is a little more expensive it is better for all Americans to buy American made products - just buy less.

I google american made - whatever I am looking to buy - and you can shop on line, there's alot of great made in USA products our there - I wish there was a centralized source of all USA manufacturing and where to buy that would be easily made available to all Americans - for now I just google.

Products I bought this year Made in USA

jeans
dinnerware (be careful because some big names come up under made in USA and like Phalzcraft and when I called to question them they admitted all production was moved to China - they claimed it was an old website (lie) I was on.
shirts
socks
flashlights
mugs
plastic cups (with no BPA and a lifetime guarantee)
boots

the point is seek it out and when you're in a store and you can't find USA made - talk to the manager and at least let them know that is what you want to buy

also beware of some imports that you might be buying without even knowing - like food products and perscription drugs and vitamins

I called GNC and questioned them on their products - most amde in USA but a couple -like fish oil made in China - no way!!!

Total comments:
1662
|
Post a Comment
I'm Not Concerned
A Major Issue
Worst Products Often Made By Child Labor
Subscribe to the HuffPost Money newsletter!