For the past year, Food52.com readers have been voting in weekly showdowns of reader-submitted recipes on a given theme. The winning recipes of each week will end up in Food52's upcoming cookbook, along with bios of the people who submitted them (Food52 explains the process in simple detail here).
Food52 and its co-founders Amanda Hesser and Merrill Stubbs have invited HuffPost Food readers to vote on week 15's contest (of the second year, and the second book).
This week's showdown is for the best holiday breakfast recipes.
Check the finalists out below, and vote for your favorite here.
* * *
Monkey (Ginger)Bread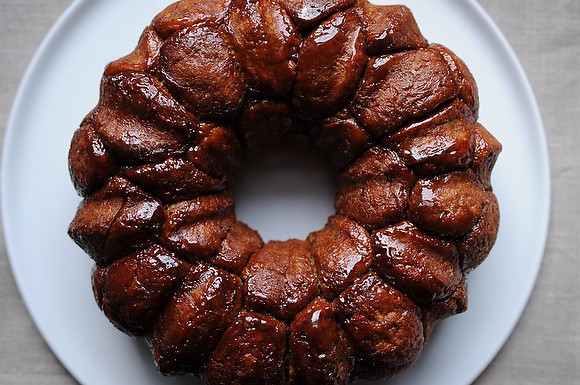 Photo: Sarah Shatz
Amanda and Merrill's notes on Monkey (Ginger)Bread on Food52.com:
Not too sweet and not too spicy, this holiday breakfast reaps all the best rewards of monkey bread and gingerbread. It's fluffy and fragrant, and the crust is laquered with a brown sugar caramel. We recommend eating it warm, with salted butter and coffee. - A&M
View the Monkey (Ginger)Bread recipe here.
* * *
Warm Custard Spoon Bread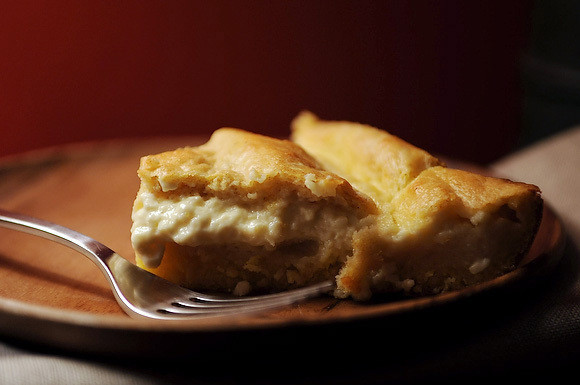 Photo: Sarah Shatz
Amanda and Merrill's notes on Warm Custard Spoon Bread on Food52.com:
A cross section of this layered dish reminds us of one of those sand jars you make in elementary school: the creamy white custard center is flanked by a sunny cornbread base and a paler cap of tender white cake scented enthusiastically (we think brilliantly) with nutmeg. A little vanilla keeps this from being entirely savory, and we agree with LocalSavour that it would be out of this world with a drizzle of maple syrup and some crispy bacon. - A&M
View the Warm Custard Spoon Bread recipe here.