HuffPost Religion's 10 Most Influential People Of 2010 (PHOTOS)
Religion is by definition a communal endeavor. Yet there are always individuals who by conviction, action or fate are placed in a position to influence our beliefs and our collective lives. At HuffPost Religion we have been following the people in this list for the last year and recognize their extraordinary influence in America and around the world.
First on our list was Daisy Khan and Feisal Rauf, whose proposed Islamic Center Park51 reminded us of the still open wounds of 9/11; and became a lightning rod for a debate on Islam, religious liberty and the value of pluralism.
To those with great influence, comes great responsibility. We hope that all who hold influence within religion will exercise it with inspiration, moderation and concern for the common good.
Feisal Rauf and Daisy Khan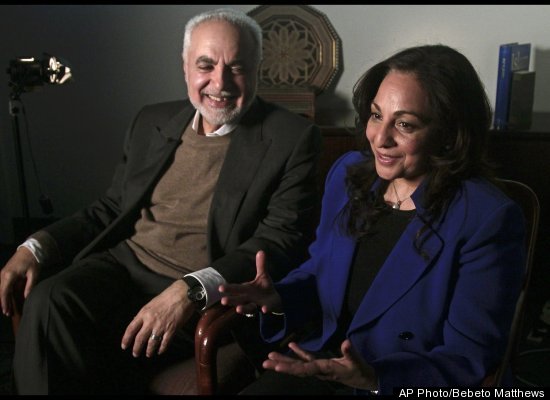 Mark Webber

said on 29 Wednesday 2010 pm31 1:25 pm:


This is probably the biggest lie in modern history If Sufism is so peaceful, why does the greatest Sufi, Al-Ghazali, say this: Al Ghazali, perhaps the greatest Muslim scholar and a Sufi wrote: "One must go on jihad (i.e., warlike razzias or raids) at least once a year...one may use a catapult against them [non-Muslims] when they are in a fortress, even if among them are women and children. One may set fire to them and/or drown them...If a person of the Ahl al-Kitab [People of The Book - primarily Jews and Christians] is enslaved, his marriage is [automatically] revoked.One may cut down their trees...One must destroy their useless books. Jih. .adists may take as booty whatever they decide...they may steal as much food as they need...
Total comments:
246
|
Post a Comment