How To Reuse T-Shirts In Incredible Ways: Homemade Quilt, Skirt, Bag And More (PHOTOS)
From Care2's Becky Striepe:
We all have them in our dressers: a couple of t-shirts that are past their prime, but we just can't get rid of them. Whether it's from an awesome concert or a really special family reunion, you can give an old t-shirt a new life with some crafty skills!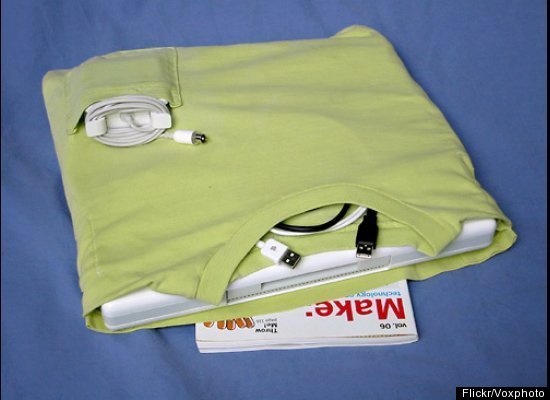 sixyfivepercentwater

said on 28 Tuesday 2010 pm31 4:42 pm:


There is no tutorial for the necklace. It's been taken offline.
Total comments:
85
|
Post a Comment
I'd Rather Toss The Shirt
I May Do This To New Tees Too!