Rick Scott Plans To Continue Jeb Bush's Legacy With Voucher Program In Florida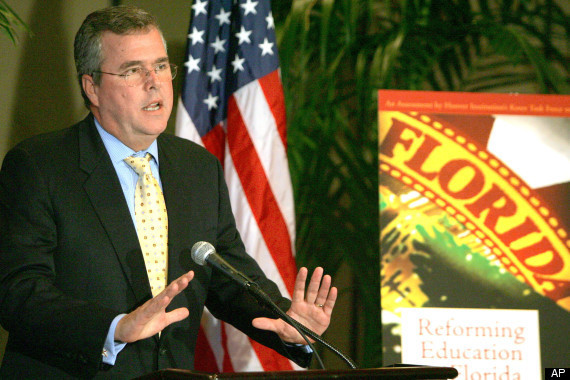 Jeb Bush may have left office in Florida almost four years ago, however many of his educational policies are still in place -- and expanding.
Education Week reported on government officials around the country who have been inspired by Bush's controversial strategies. Florida Governor-Elect Rick Scott is one of them and has anounced an approach that echoes Bush's more infamous legislation: vouchers.
After leaving office, Bush created the Foundation for Excellence in Education. It is a network of elected officials and organizations focused on overhauling public school education.
Bush has worked with at least 16 state officials through his foundation. Many others consult with him extensively on education policy. Tony Bennett, Indiana's elected superintendent of public instruction, told Education Week that Bush's ideas have made a lasting impression.
"He's had an incredible influence on me, because he knows exactly what to do and how to get it done."
The foundation promotes schooling changes and goals including more standardized testing, outcome-based funding, and the right to school choice.
School choice or, in an other word, vouchers.
Bush's voucher legistlation was deemed unconstitutional by the Florida Supreme Court in 2006 when he was governor of the state. It was a decision he decried as unpatriotic.
"School choice is as American as apple pie in my opinion. ... The world is made richer and fuller and more vibrant when you have choices."
However, Scott is hoping to continue Bush's legacy and put aspects of his voucher polices back on track in Florida.
According to ABC Action News, Scott's voucher plan would give up to $5,500 to families that opt out of public schooling. No information was given regarding the legality of the plan, although Scott stressed that he has the "best interest of kids" as priority.
On Tuesday, lawmakers met with Scott in Tampa to discuss public policy, but not all were encouraging of Scott's plan. Democratic State Representative Rick Kriseman of St. Petersburg told ABC Action News that the plan is dangerous to public school funding.
"I don't know how you implement his program without destroying public education as we know it."
WATCH: