State Of The Union Address 2011: Date Slated For January 25, Reports Congress.org
The State of the Union Address for 2011 is slated for Jan. 25, 2011, according to Congress.org.
The website tweeted on Monday afternoon: "Mark your calendars. @BarackObama's State of the Union address slated for January 25."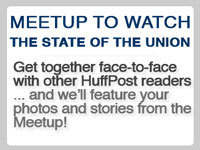 Subscribe to the HuffPost Hill newsletter!