Shane Lechler Rips Raiders: Punter Upset Over Tom Cable Firing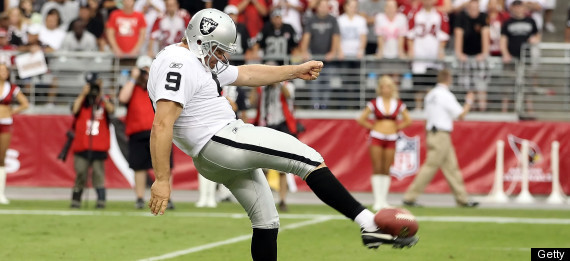 After the Oakland Raiders announced on Tuesday that Tom Cable will not be returning next season as head coach, one Raiders player expressed his frustration with the organization.
Punter Shane Lechler ripped the team and said the firing will likely cause free agents on the team to sign elsewhere.
"It's going to influence a lot of guys' decisions on free agency. You're going to for darned sure lose Robert Gallery now," Lechler told the Oakland Tribune. "You're going to lose Michael Bush now, for sure. You're going to lose a bunch of guys that are great football players and just because of this move."
He went on to say that the move will be a "huge setback" for the team.
"It's hard to understand how or why the decision was made when it seemed it was in the best interest of players and we finally felt like we were headed in the right way, and owner goes and pulls the (plug)," Lechler said.