New Yorkers are finally getting back into the swing of things after a rough holiday season (thank you blizzard). Spend the weekend enjoying that which makes this city great: jazz, film and food. From what is sure to be a swingin' 85th birthday party to a serious beer lover's paradise, we've put together a list of some of the coolest things happening in the city this weekend.
Check out our picks here: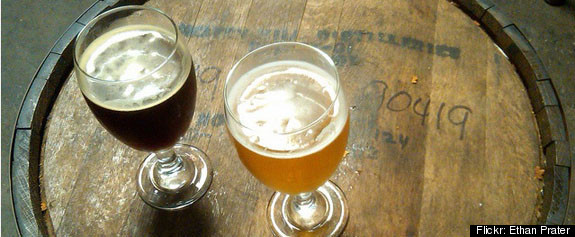 4th Annual Williamsburg Cask Beer Festival
Where: dba Brooklyn, 113 North 7th Street, Williamsburg, Brooklyn
When: January 7-9 (1pm-Late)
Tickets: No entry fee, pay-per-drink
If you consider yourself a beer connoisseur then you are already familiar with cask beer, which for those who don't know is classified as unpasteurized beer brewed from traditional ingredients. At this festival, you'll have a chance to taste 15 rare cask beers, all tapped at once.
Winter Jazzfest
Where: Le Poisson Rouge, 158 Bleecker Street; Sullivan Hall, 214 Sullivan Street; Kenny's Castaways, 157 Bleecker Street; Bitter End, 147 Bleecker Street; Zinc Bar, 82 West 3rd Street
When: January 7-8 (check website for schedule)
Tickets: $25 Single Day, $35 Two-Day
Whether you're a die-hard jazz fan or a relative newbie, this deal (five venues, 60 acts) can't be beat. Styles collide with performances from big orchestras and solo players. This is one music festival you don't want to miss.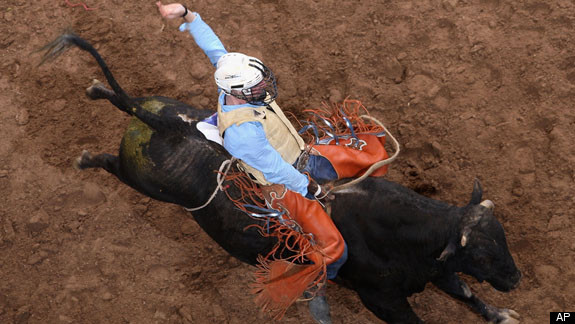 Professional Bull Riders Madison Square Garden Invitational
Where: Madison Square Garden, 4 Pennsylvania Plaza, New York
When: January 7-9 (check website for times)
Tickets: $15-$200
The only experience most New Yorkers have with bull-riding is from drunken rides on a mechanical bull at some of Times Square's finest establishments. Check out the real thing, complete with cowboys and chaps, at this serious sporting event. Cowboy boots can definitely double as snow boots this weekend.
An Evening With Peter Weir
Where: Film Society at Lincoln Center, 70 Lincoln Center Plaza, New York; (212) 875-5601
When: January 8
Tickets: $15 General Public, $13 Students & Seniors, $12 Members
Director Peter Weir played a major role in the Australian New Wave. Didn't know there was an Australian New Wave? Well, he also directed Witness, Dead Poets Society, The Truman Show and Master and Commander. Join him for an evening of film clips and conversation at the Film Society at Lincoln Center.
American Realness Festival
Where:Abrons Arts Center, 466 Grand Street, New York; (212) 598-0400
When: Ongoing - January 9
Tickets: $15
Open yourself up to mind-bending performance art at the Association of Performing Arts Presenters annual festival. There promises to be a dance sampler called CROTCH, a Miley Cyrus chronicle piece called Brave New Girl and always-controversial storyteller Ann Liv Young performing her life story--as a mermaid in Mermaid Solo.

Wijnanda Deroo: Inside New York Eateries
Where: Robert Mann Gallery, 210 11th Avenue between 24th and 25th Streets; Floor 10; (212)989-7600
When: Ongoing - January 29 .
This weekend you can spend time alone in some of NYC's most venerable restaurants like the 21 Club and The Russian Tea Room. All you have to do is visit the Robert Mann Gallery, where they will be showing the fascinating exhibit of photographs by Wijnada Deroo, "Inside New York Eateries."
Celebrating Bucky Pizzarelli's 85th Birthday: "Frank and Tony and Peggy and Me: Making Music with the Great Singers"
Where: 92nd Street Y, Lexington Avenue at 92nd Street, New York
When: January 8, (8pm)
Help celebrate the birthday of legendary NYC jazz guitarist Bucky Pizzarelli, father of contemporary "Harry Conick Jr." of jazz guitar, John Pizzarelli, this Saturday at the 92nd Street Y. Listen to Bucky tell stories about his days playing with Frank Sinatra and Rosemary Clooney and play some classic tunes.
NYC Subway Support Cars Workshop
Where: The Museum of the City of New York, 1220 Fifth Avenue, New York; (212) 534-167
When: Saturday 1/8 2pm
Kids (and adults) will learn more about the beloved (and now more expensive) subway crane and tank cars work. After the history lesson, try your hand at building a model car.
Women Fully Clothed: Canada's Best Female Comics
Where: City Winery, 155 Varick Street, New York; (212) 608-0555
When: January 9 (7pm)
Tickets: $25
As much as it might be hard to admit, Canada is kind of a comedian factory. Funny Canucks include Dan Akroyd, Jim Carrey, John Candy, Leslie Nielsen, Mike Myers, Dave Thomas and um..Howie Mandel. But what about the ladies? Check out some of Canada's funniest women, this Sunday at City Winery.
SUBSCRIBE TO & FOLLOW THE MORNING EMAIL
Start your workday the right way with the news that matters most. Learn more