Sex sells -- but it apparently isn't what advertisers want to read about (or so Cosmopolitan thinks). Jezebel compared the January newsstand cover of the glossy with a version that was sent to advertisers and it turns out the latter is missing the salacious headlines "60 Sex Tips" and "Orgasm Virgins."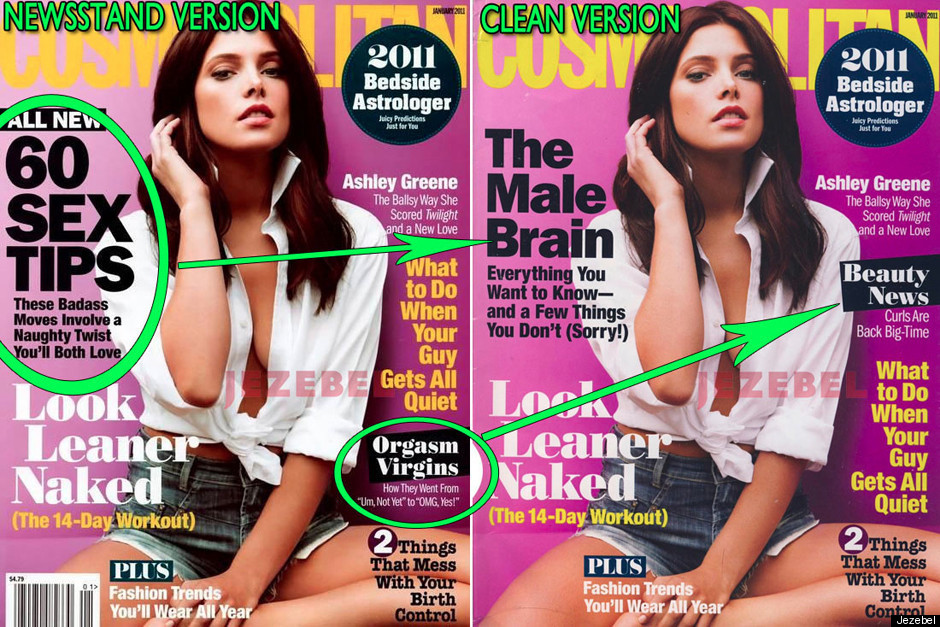 Jezebel asked the lady mag what was up and a spokesperson said, "It is common for magazines to have different versions of the cover." But:
Caroline Nuckolls at Teen Vogue told us the magazine usually has just one version of the cover -- but of course, Teen Vogue has a cleaner image to start out with, and less to hide. So we called Maxim, known for its lad-mag raunch-- a source there told us they too produce just one cover, which goes out to newsstands, subscribers, and advertisers alike.
Pretty, pretty interesting. And for an entirely different magazine cover mistake, head over to Jezebel.