Willow Smith, Elle Fanning & Kendall Jenner: Which Tween Is The Next Style Star? (PHOTOS, POLL)
Young celebrities are growing up faster and faster...and wearing big name designer dresses before they've reached high school. Some have been criticized for stepping out in adult-ish gear, but others have been applauded for making haute couture dresses seem age-appropriate. Either way, you have to give these tween and teen stars credit for developing such a strong sense of style at an age when we thought dELiA*s had the coolest duds around.
From Willow Smith's colorful alternative outfits to Elle Fanning's high-fashion frocks to Chloe Moretz's chic bob, tell us who has the potential to become the next big style star.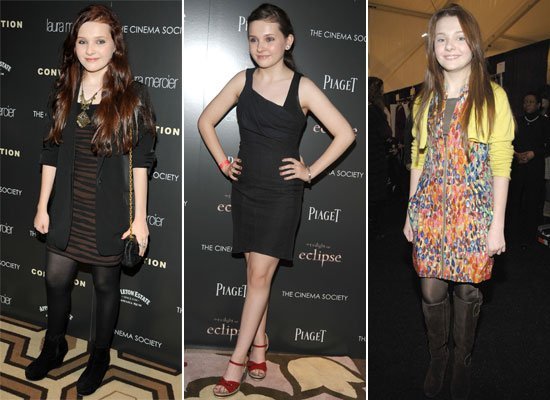 Total comments:
150
|
Post a Comment
(Photos from AP, Getty, and PatrickMcMullan.com)