Best Burgers In Chicago (PHOTOS)
When it comes to food, Chicago has you covered. The pizza, the hot dogs and of course, some seriously tasty burgers.
HuffPost Chicago asked some of our Facebook fans to name their favorite burger joints around town--and we threw in our personal faves as well. From the predictable to the lesser-known, we hope this list makes you hungry.
While we focused on the city, some readers shared their picks for best burger in the 'burbs. Here are a few honorable mentions: The Clubhouse, 298 Oakbrook Ctr., Oak Brook, Ill.; Bill's Drive-In, 120 Asbury Ave., Evanston, lll.; Strat's Hamburgers, 231 E. North Ave., Villa Park, Ill.; Ubaa Old Crawford Inn, 9956 Crawford Ave., Skokie, Ill.
Did we miss your favorite spot? Add it to our slideshow and tell us why it deserves to make the cut.
<em>Did we forget about your favorite burger? It's hard to keep up with them all! Add a photo to our slideshow, and don't forget to let us know where it is and why you love it.</em>
Find a picture, click the participate button, add a title and upload your picture
Kuma's Corner, 2900 W. Belmont Ave.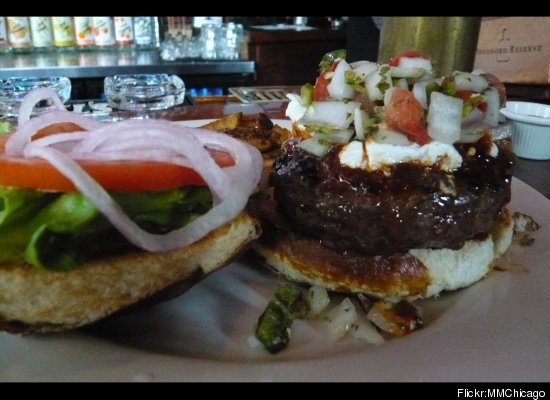 Total comments:
130
|
Post a Comment
No Thanks!
Looks Delicious!