NAACP Blasts Charlotte Schools Holding Classes On Martin Luther King Jr. Day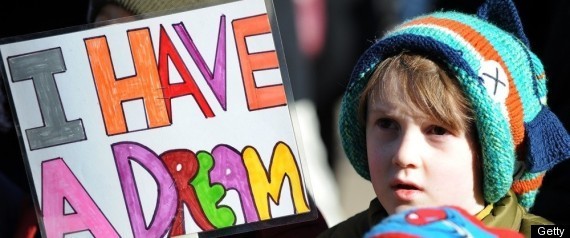 CHARLOTTE, N.C. — A North Carolina chapter of the NAACP is criticizing a decision to have students in the Charlotte area make up for a snow cancellation by attending school on Martin Luther King Day.
The Charlotte Observer reports that the city's NAACP chapter called Wednesday on area clergy to urge church members to keep their children home on Monday's federal holiday.
Charlotte City Councilman Patrick Cannon also criticized the system's decision, calling it disrespectful to the slain civil rights leader's legacy.
Charlotte-Mecklenburg Schools Superintendent Peter Gorman says state law governing the school calendar gives local districts little flexibility in scheduling makeup days.
A severe winter storm canceled area schools for the first three days this week.
___
Information from: The Charlotte Observer, http://www.charlotteobserver.com
Copyright 2013 The Local Paper. All rights reserved. This material may not be published, broadcast, rewritten or redistributed.