Tianjin Eco-City In China: The Future Of Urban Development? (PICTURES)
From Inhabitat:
Green building is becoming so prevalent these days that it may not be enough to erect individual eco buildings anymore - the newest trend is entire eco-cities. Expected to be up and running in 2020, Tianjin Eco-City is one of these real-life sustainable communities, spanning 30 square kilometers and showcasing the hottest energy-saving technologies. Designed by Surbana Urban Planning Group, the city will have an advanced light rail transit system and varied eco-landscapes ranging from a sun-powered solarscape to a greenery-clad earthscape for its estimated 350,000 residents to enjoy.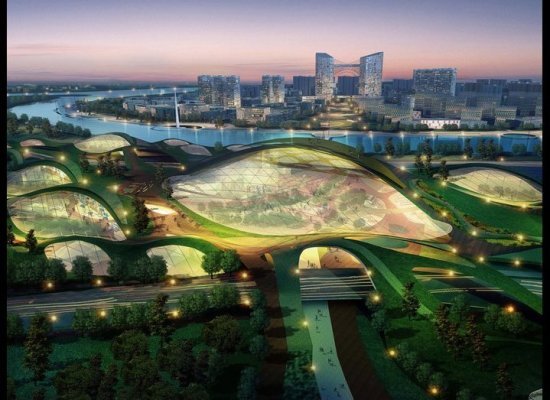 Fredday

said on 13 Thursday 2011 pm31 12:38 pm:


See America, instead of blowing trillions on two failed w.a.rs, money that we borrowed from China, we could be building this here in America. But nope, you wanted your w.a.rs and you got'em. Good luck with that.
Total comments:
1154
|
Post a Comment
Eh. Not impressed
Awesome view of this city!