Luna Ramos, Adriana Pena, Venezuela Beauty Queens, Hit Lebanon Ski Slopes (PHOTOS)
Talk about bringing new meaning to the term "bunny slope" -- Miss World Top Model 2010 Luna Ramos and Adriana Pena, Miss Venezuela 2007, stripped down before hitting the Lebanese ski resort of Kfardebian (known as Faraya) for a sexy photo shoot.
Despite the snowy vistas, the Venezuelan galpals wore only skimpy bikinis while cruising the slopes. One curious male onlooker "accidentally" skied by into one of the shots, just before the girls posed coquettishly on a nearby snowmobile.
View photos of the Ramos and Pena on the slopes here: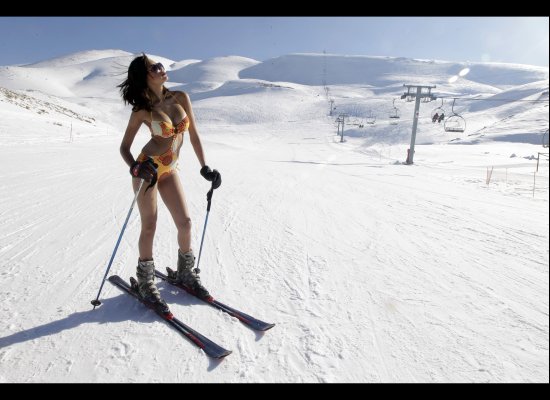 leftybass

said on 14 Friday 2011 am31 7:02 am:


If Ann Coulter was there, they'd have her pulling a sleigh.
Total comments:
190
|
Post a Comment