Marvin Lewis Rips Chad Ochocinco Over Tweets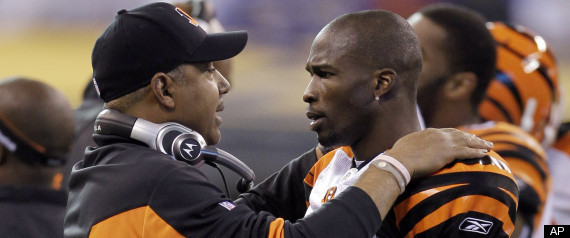 Chad Ochocinco recently tweeted about possibly joining the New England Patriots next year. On Thursday, Coach Marvin Lewis expressed his frustration with the tweet and ripped his receiver on Bengals.com.
"Nobody was talking about him," Lewis said. "He didn't stand that. You want them to talk about you, win football games."
Lewis took a shot at Ochocinco in December, claiming that he was being "mopey" about his left ankle injury.
Ochocinco fired back on twitter, saying his coach threw him under the bus and that this is "how they treat you when you hurt."