It's been a bad couple days for drug dealers.
Two men were busted for selling marijuana and cocaine to some 200 college students last night, and today, three city sanitation workers were charged for selling cocaine and oxycodone.
A pair of enterprising entrepreneurs advertised their delivery service by removing stacks of the free papers from their honor boxes, paper-clipping a business cards to each one, then returning them to the box, officials said.
Thomas "Biggie" Zenon and Miguel "G" Guzman are accused of peddling drugs to NYU students using business cards, one of which features the Coca Cola logo.
They are each being held on $1 million bail.
"I have seen loads of Craigslist cases," said Manhattan Supreme Court Justice Laura Ward. "But I've never seen something as inventive as this. So this is actually something a little different for me"
See the business cards below: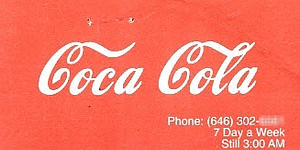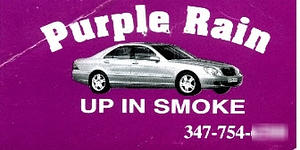 Today, three sanitation workers were charged with repeatedly selling cocaine and oxycodone to undercover cops.
"These three men are entrusted and paid by the taxpayers in this city to keep our streets clean--not to fill them with illegal drugs," Staten Island District Attorney, Dan Donovan, told The Daily News. He called the accused narcotics salesmen, "a disgrace to their hardworking colleagues in the Sanitation Department."

FOLLOW HUFFPOST