Green Bay Newspaper Spells 'Chicago' Incorrectly In Headline About Bears-Packers Game (PHOTO)
The Chicago Bears and Green Bay Packers rivalry has always been intense, but it has definitely been taken up a few notches in light of Sunday's NFC Championship game. As fans name call and make game predictions, Chicago fans found one more thing to tease Green Bay about.
This Monday, the Green Bay Press-Gazette ran a big, bold front page headline--with a serious typo. Check it out: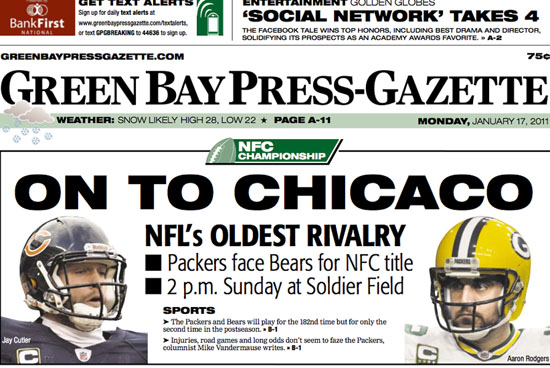 As Charles Apple of the American Copy Editors Society pointed out on his blog, the paper, which has a circulation of 43,678, issued a lengthy front page apology for the error the following day. (Mr. Apple was also kind enough to share these images with us.)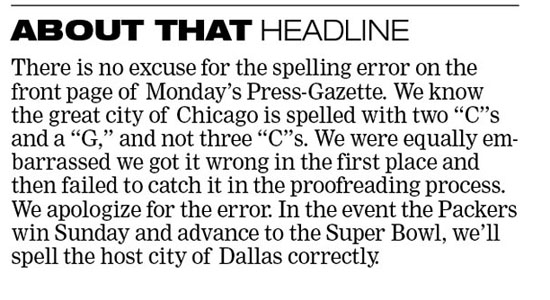 In Chicago, we are hoping the Green Bay Press-Gazette won't have to worry about any Super Bowl-related headlines in the near future.