Katharina Grosse Makes Painting An Installation, At MASS MoCA
WHO: Katharina Grosse
WHAT: One Floor Up More Highly
WHEN: December 21, 2010 through October 31, 2011
WHERE: MASS MoCA, 87 Marshall St., North Adams, MA 01247
WHY:
At MASS MoCA the artist has applied her atmospheric veils of paint to four mounds of soil which seem to spill from the upper balcony into the enormous space below. Stacks of Styrofoam shards rise out of the seductive mountains of color, mirroring the white of the gallery walls -- the metaphorical canvas of Grosse's tremendous painting. While the sprawling installation provokes associations with a psychedelic, glacial landscape, Grosse's work is not representational. Her electric, sometimes dissonant palette is meant to temper the impulse to read the work as a recognizable image. Instead, the anarchic work embraces a state of ambiguity that allows for alternative ways of processing what is seen - whether in the installation's vast changes in scale or the shifting identities of its components in which mountains become piles of raw pigment and sliced Styrofoam appears tectonic.
(From:
MASS MoCA
)
BIG SHOTS
Launch the fullpage Big Shots slideshow >>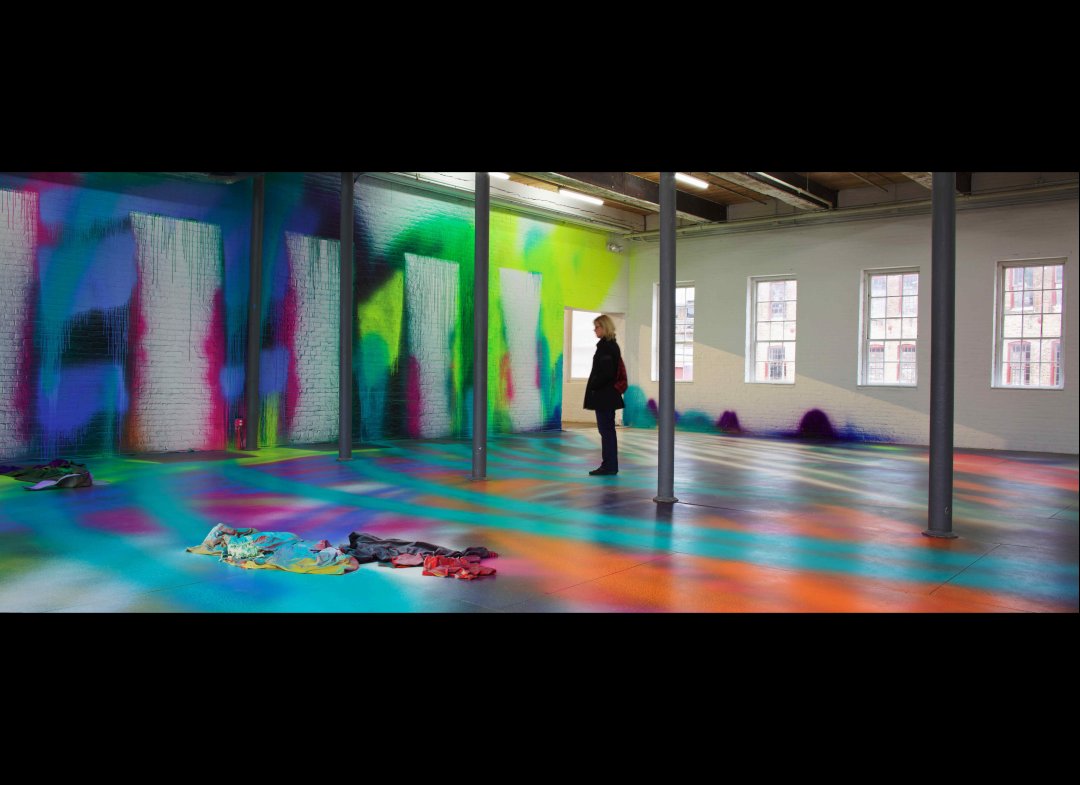 Exhibition Spotlight is an at-a-glance look at an exhibit we think you should check out.