Chicago's Best Grilled Cheese Sandwiches (PHOTOS)
We turn into cold, grumpy, hungry hermits this time of year--and who could blame us? If the cold weather has you bummed as well, may we suggest a grilled cheese sandwich? Bread, butter and lots of gooey cheese can turn a bad day into a good one.
Some HuffPost Chicago readers agree, and were kind enough to share their picks for the city's best grilled cheese sandwich.
Check out our roundup of reader favorites. Did we miss one of your favorite spots? Let us know in the comments.
Did we miss your favorite grilled cheese sandwich? Add it to our slideshow by clicking the "add a slide" button below.
Find a picture, click the participate button, add a title and upload your picture
Pick Me Up Cafe, 3408 N. Clark St.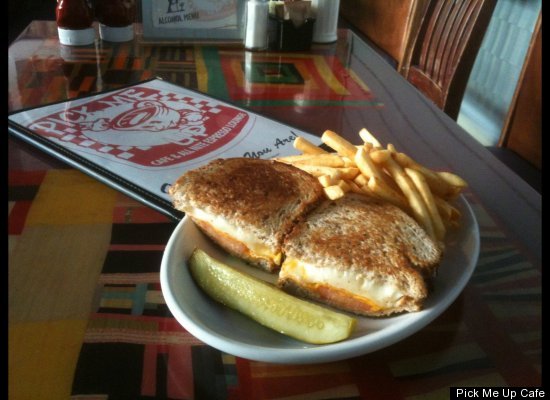 Total comments:
16
|
Post a Comment