Antonio Christopher, The Unluckiest Traveler Ever?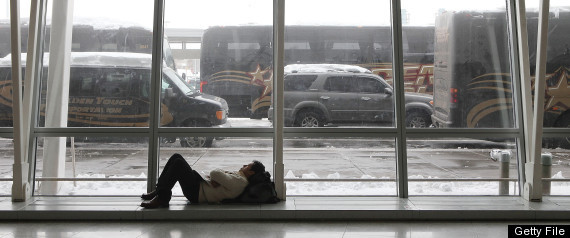 cnn.com:
(CNN) -- Antonio Christopher, who has slept overnight at four airports since setting out to a wedding in St. Kitts in December, can't seem to beat the snow.
Trying to return home to London from the Caribbean island, Christopher got stuck Wednesday night at New York's John F. Kennedy International Airport as his connecting flight was canceled, making it the fifth time he's slept in an airport since his odyssey began.