Clay Matthews Lets Maria Menounos Stroke His Hair At Media Day Super Bowl XLV (PHOTO)
Super Bowl media day is always a frenzy. Last year, players bench-pressed some of the reporters. This year, Packers linebacker Clay Matthews' hair has caused a stir in Dallas. "I have great hair," Matthews said on "NFL Total Access" on Monday. During his media day session, Matthews allowed reporter Maria Menounos to stroke his hair.
LOOK: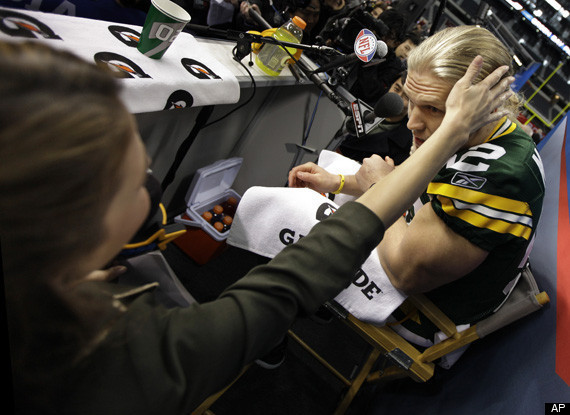 Who will win Super Bowl XLV?
Predict it!
Beat your friends!
Connect through Facebook or Twitter and challenge your friends