It's time to show some love for crispy bite-size hash browns. Wednesday is National Tater Tot Day--and Chicago has quite a few places to celebrate.
Though some food calendars say Tater Tot Day is on March 31, others say it is February 2--why not both?
In any case, we love tots at HuffPost Chicago, and our readers do as well. Check out our Top Tots list and let us know if we missed one of your favorite spots.
Skylark, 2149 S. Halsted St.
"I really like them from Skylark," Bettsy P. told HuffPost Chicago. "You get a basket of tots with three dipping sauces and you can also get a beer or drink to go along with them at a great price." Readers Eric H. and Scott P. agree that tot heaven is in Pilsen.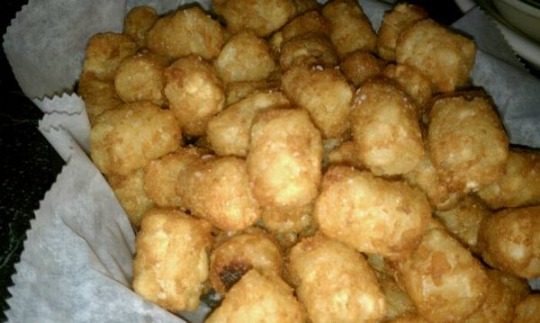 Photo by Edith Rodriguez
Small Bar, 2956 N. Albany Ave.
Whether you're at the Small Bar in Logan Square, Wicker Park or Lincoln Park--you'll find some seriously delicious tots. Pair them with a buffalo chicken sandwich and a beer, and you'll be in heaven. So, so good.
Schoolyard Tavern, 3258 N. Southport Ave.
Reader Marc W. encourages people to taste the delicious crispy tater tots at Schoolyard.
Jet's Public House, 6148 N. Milwaukee Ave.
"They'll top em with whatever you want," Melissa G. said. Popular toppings include chili, cheese and jalapenos.
Holiday Grill & Bar, 740 W. Randolph St.
This spot may be a small neighborhood bar, but the tater tots are something to brag about. HuffPost reader Annie B. said they're her fave.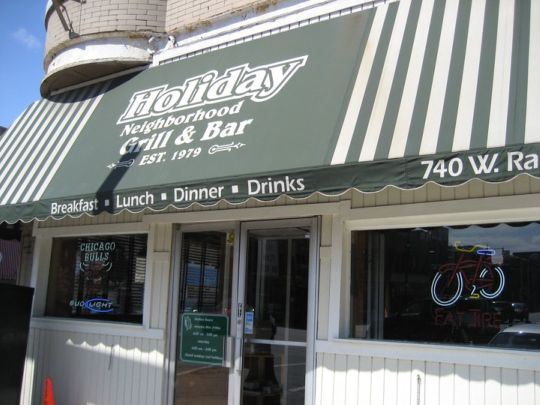 Photo by Holiday Grill & Bar
Bar Louie, 47 W. Polk St.
With multiple locations around town, these tater tots are easy to get a taste and try for yourself. "Loaded tots at Bar Louie are always delish!!!!" said reader Marjani D.
Hops and Barley, 4359 N. Milwaukee Ave.
Almost every food item offered on the menu comes with tater tots as a side. Tater Tots rock at Hops and Barleys, said reader Lisa D.
Weather Mark Tavern, 1503 S. Michigan Ave.
Reader Tracy B. is a big fan of the chili cheese tater tots! Stop by Weather Marl Tavern to see if you agree with her.
Fedora Lounge, 712 N. Clark St.
Fedora takes tots seriously. They are celebrating the food holiday by offering tot varieties all week. Try buffalo tots, tot pizza, tot artichoke fritters and more.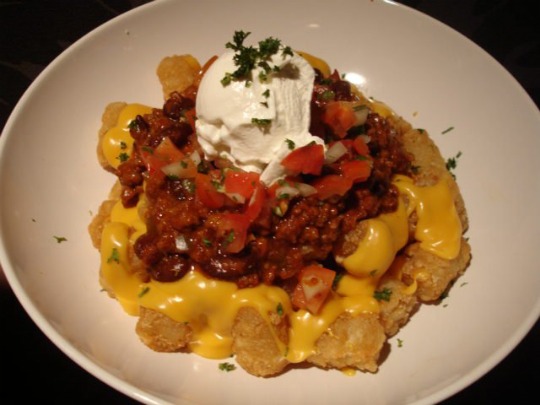 Photo by Fedora Lounge