State Department Launches Arabic Twitter feed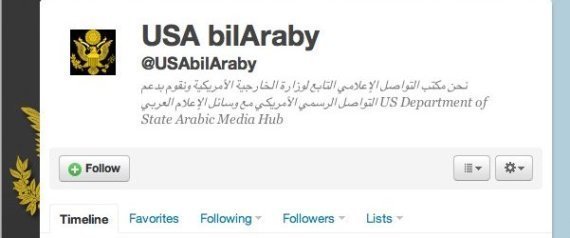 Federal Eye :
The State Department -- already pretty good at the social media thing -- is now using Twitter to transmit its thoughts to the Arab world in ... Arabic.
Foggy Bottom is using  @USAbilAraby, which in English means "USA in Arabic." The feed's description says it's the "Department of State Arabic Media Hub."
Read the whole story: Federal Eye