Diane Von Furstenberg & Prabal Gurung Reenact 'The Graduate' (PHOTOS)
Harper's Bazaar decided to pay homage to director Mike Nichols in its March issue with a spread of designers (and Winona Ryder) dressed up as his most notable characters. Take a look at the images below and scroll down to check out behind-the-scenes footage of the shoot -- and watch the Marchesa ladies do a killer "Working Girl."
All images by Mark Seliger for Harper's Bazaar.

The Graduate, with Prabal Gurung and Diane von Furstenberg
"I got to see Diane undressing. What more could I ask for?" --Prabal Gurung
"I love Prabal. It was so easy to seduce him. He's adorable." --Diane von Furstenberg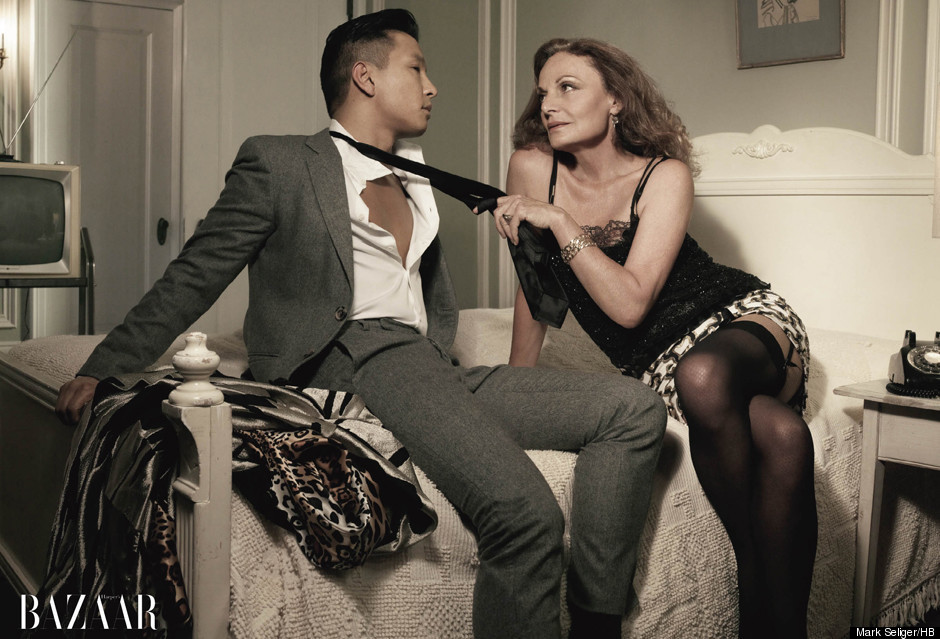 Who's Afraid of Virginia Woolf? featuring Marc Jacobs and Winona Ryder
"It was actually difficult to yell at Marc because all I could think of to yell was how much I love him." --Winona Ryder
"I've seen the movie about 100 times. I have George and Martha tattooed on my arm." --Marc Jacobs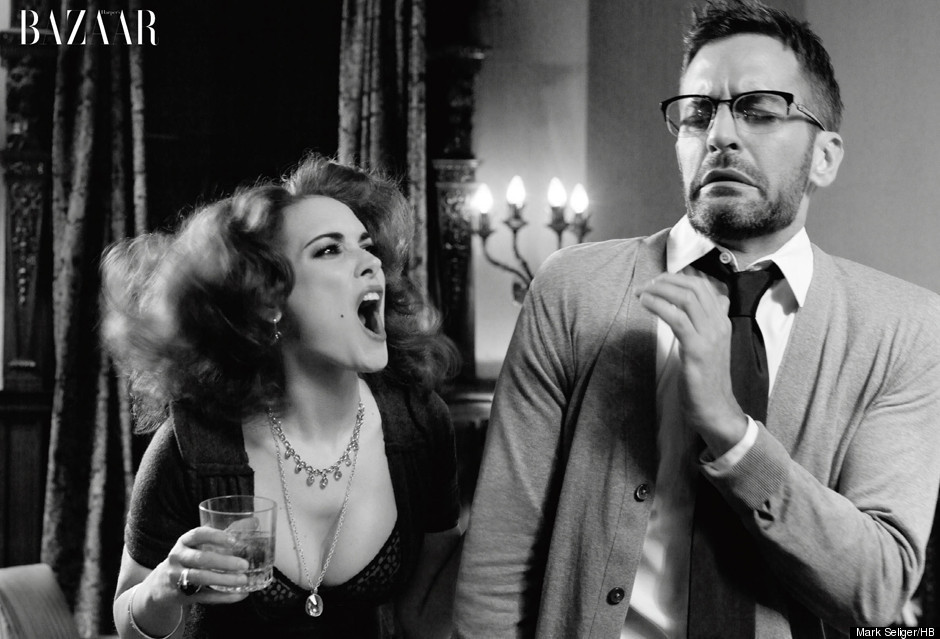 For more photos, head over to Harper's Bazaar and pick up the March issue, on stands February 22.
WATCH: