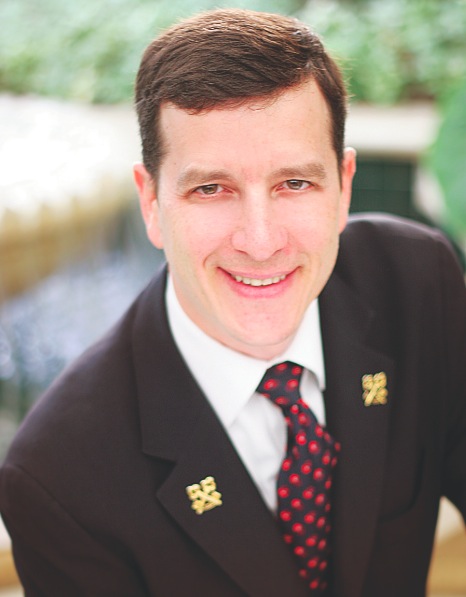 When chef concierge James Little needs some fresh ideas for what to recommend to clients, he gets on his motorcycle. The concierge of the Peninsula Beverly Hills Hotel, Little motors all over Southern California gathering up ideas for what to do, where to eat, and how to discover the best of Los Angeles.
While he spends most of his time booking restaurant reservations and transportation for guests, he does work for a superluxe Beverly Hills hotel--and that means some client requests can get a little out of control. He reveals, "The craziest thing I have ever done for a hotel guest was fly to London where I stayed for a week. I got to know the guest's dog and then flew back to Los Angeles with the dog to deliver it to the guest."
We're not crazy-rich hotel hoppers, but we did want to know what James Little recommends for a weekend around Southern California. The locations and restaurants he recommended to us represent the best of what Little describes as "some of the very populated areas of the city juxtaposed with some great hidden natural areas." When he wants to relax, he says, "I tend to go off the beaten path and sometimes will just lose myself in a day of people watching." And while Little was born and raised in New York, he's been an Angeleno since 1989. He loves the city because, "I like the feeling that I can either be in the city or in the woods, depending on my mood."
James Little: Chef Concierge
Zuma Beach (Yelp) 30050 Pacific Coast Hwy Malibu, CA 90265 Photo via Flickr: stevevoght

Wayfarers Chapel 5755 Palos Verdes Drive South Rancho Palos Verdes, CA 90275 Photo via Flickr: eccentric scholar

Malibu Creek State Park The park is four miles south of Highway 101 on Las Virgenes/Malibu Canyon Road. Photo via Flickr: tracie7779

Leo Carrillo State Park & State Beach 35000 Pacific Coast Highway Malibu CA 90265 Photo via Flickr: nogwater

Lake Shrine Temple 17190 Sunset Blvd. Pacific Palisades, CA 90272 Photo via Flickr: ellenm1

Malibu Country Mart 3835 Cross Creek Rd. Malibu, CA 90265 Photo via Malibu Country Mart

Venice Boardwalk 1800 Ocean Front Walk Venice, CA 90291 Photo via Flickr: d.neuman

Gladstones Restaurant 17300 Pacific Coast Hwy Pacific Palisades, CA 90272

Third Street Promenade Santa Monica, CA Photo via Flickr: chucknado

Santa Monica Pier 200 Santa Monica Pier Santa Monica, CA 90401 Photo via Flickr: Phil Scoville