Lady Gaga hit "Good Morning America" on Thursday dressed as a rubber. No, really. She told a visibly-amused (or maybe we're projecting) Robin Roberts, "Today was a latex condom inspired outfit because we had to talk about safe sex. I really wanted to head to toe to be representative of what we women and people all over the world need to be concerned about which is the leading cause of death in women all around the world which is HIV." Definitely an important message.
Take a look and tell us what you think of Gaga's horns.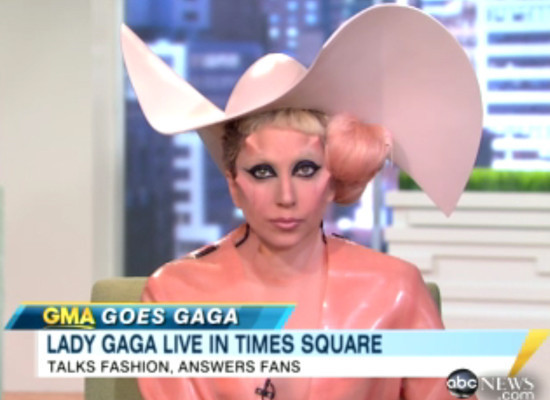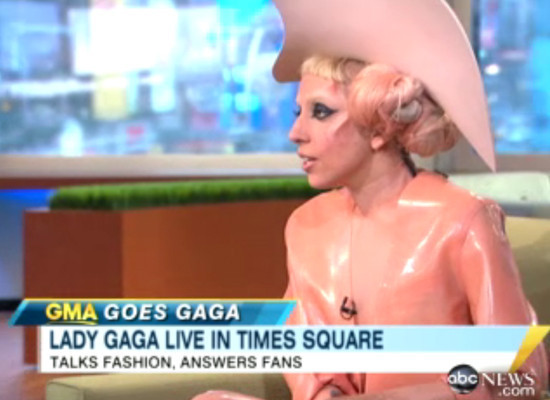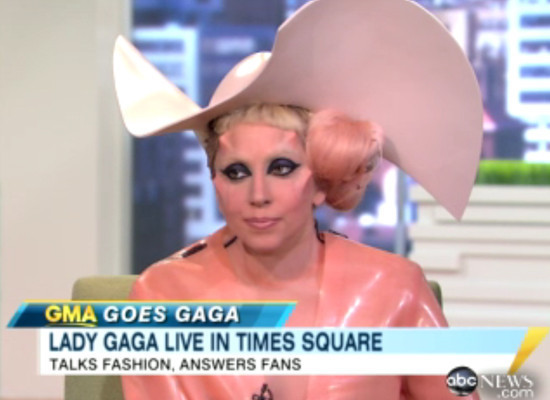 SUBSCRIBE AND FOLLOW
Get top stories and blog posts emailed to me each day. Newsletters may offer personalized content or advertisements.
Learn more