Wisconsin Protests: HuffPost Readers Share Their Stories
Last week, we invited HuffPost readers who were participating in the Madison protests to share their stories with us.
This week, we put together a slide show of our readers photos and experiences. Were you in Madison, Wisconsin last week? Do you want to share your take on the protests with us? Submit a slide below!
Did you go to the Madison protests? Share you story below!
Are you at the Madison protests? Share your story
Find a picture, click the participate button, add a title and upload your picture
Rally 2-16-11, State Capitol, Madison, WI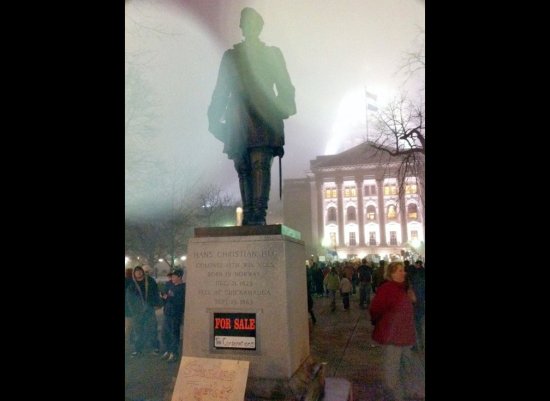 Total comments:
138
|
Post a Comment
I've Seen Better
Inspiring
Best Shots From Wisconsin Protests
Subscribe to the HuffPost Money newsletter!