Charlie Sheen Makes Out With New Girlfriend (PHOTOS)
Charlie Sheen is back to work shooting a scene at Hipster Kids in Westlake Village. In between scenes, Charlie couldn't keep his lips off his new girlfriend. Talk about PDA!
When asked his girlfriend's name, the troubled actor replied, "None of your f-ing business."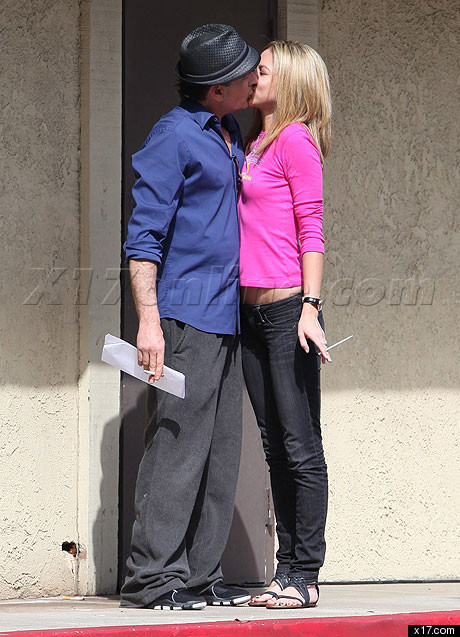 Click through for more photos.