Marvin Booker's Family Files Lawsuit Against Sheriff's Deputies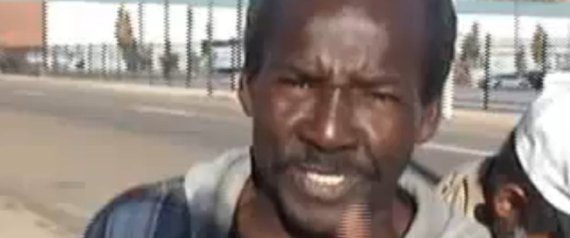 Relatives of Marvin Booker, the man who died while in custody of Denver Sheriff's deputies in July, are filing suit against the city of Denver, claiming a "culture of brutality" exists among the city's law enforcement officers.
Booker, 56, was arrested in July on charges of possession of drug paraphernalia. While being booked, he became involved in a scuffle with sheriff's deputies. According to a coroner's report, Booker's arms and legs were restrained. He was placed in a sleeper hold and then shocked with a taser.
Deputies left the unconscious Booker in a holding cell after the altercation. A short time later, he stopped breathing.
In August, his death was ruled a homicide, but Denver District Attorney Mitch Morrissey has thus-far declined to press charges. Video of the beating exists, but authorities have not released it, citing an ongoing investigation.
On Thursday, Booker's family filed suit (embedded below) against the City and County of Denver and the 5 deputies involved in his death. The lawsuit alleges that Booker's death was "one of many instances of law enforcement misconduct sanctioned by Denver."
"The City of Denver has created, fostered, and tolerated an environment andculture of law enforcement brutality and deliberate indifference to the constitutional rights of citizens and residents." the lawsuit reads.
Indeed, the Booker case is just one in a series of high profile excessive force allegations against Denver law enforcement officers.
"There's a major question mark in the community about how the city has handled this," Reverend Timothy Tyler, a friend of the Bookers, told CBS4.
Booker's family has repeatedly accused authorities of stalling while saying they're investigating.
WATCH:
READ THE LAWSUIT:
49478213-Marvin-L-Booker-Et-Al-v-Denver-Et-Al-Complaint