HuffPost Travel's 2011 Airline Facebook Page Awards: The Wonderful And The Weird (PHOTOS)
Welcome to the first HuffPost Travel Airline Facebook Page Awards. The Oscars may be over, but that was only a warm-up to the main event transpiring on airline Facebook pages across the world.
We culled through hundreds if not millions of airline Facebook pages to select the most worthy, interesting, and weird in 25 different award categories. Which airline page has the most Likes? Which has the most annoying moderation? Which airline page has the best photos of animals painted on their tail fins? Its all here.
Here are the winners, or losers, depending on how you look at it.
Find a picture, click the participate button, add a title and upload your picture
Airline Page With The Most Propoganda: North Korea's Air Koryo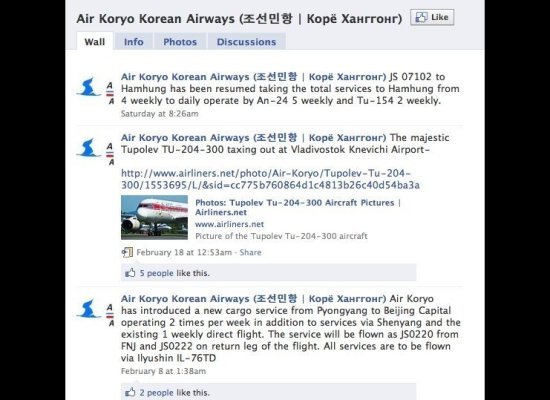 Total comments:
8
|
Post a Comment
Meh.
Best Airline Facebook Page EVER!